FOURTH SHIFT PROFESSIONAL SERVICES
As the largest Fourth Shift consultancy in the world, ICG has everything your business needs to excel with Fourth Shift. We offer financial consulting, process automation assistance, and technical support. Our managed services in conjunction with our IT support provide everything you need to grow and maintain your operations under one roof. Plus, our training services help your team comfortably navigate the software.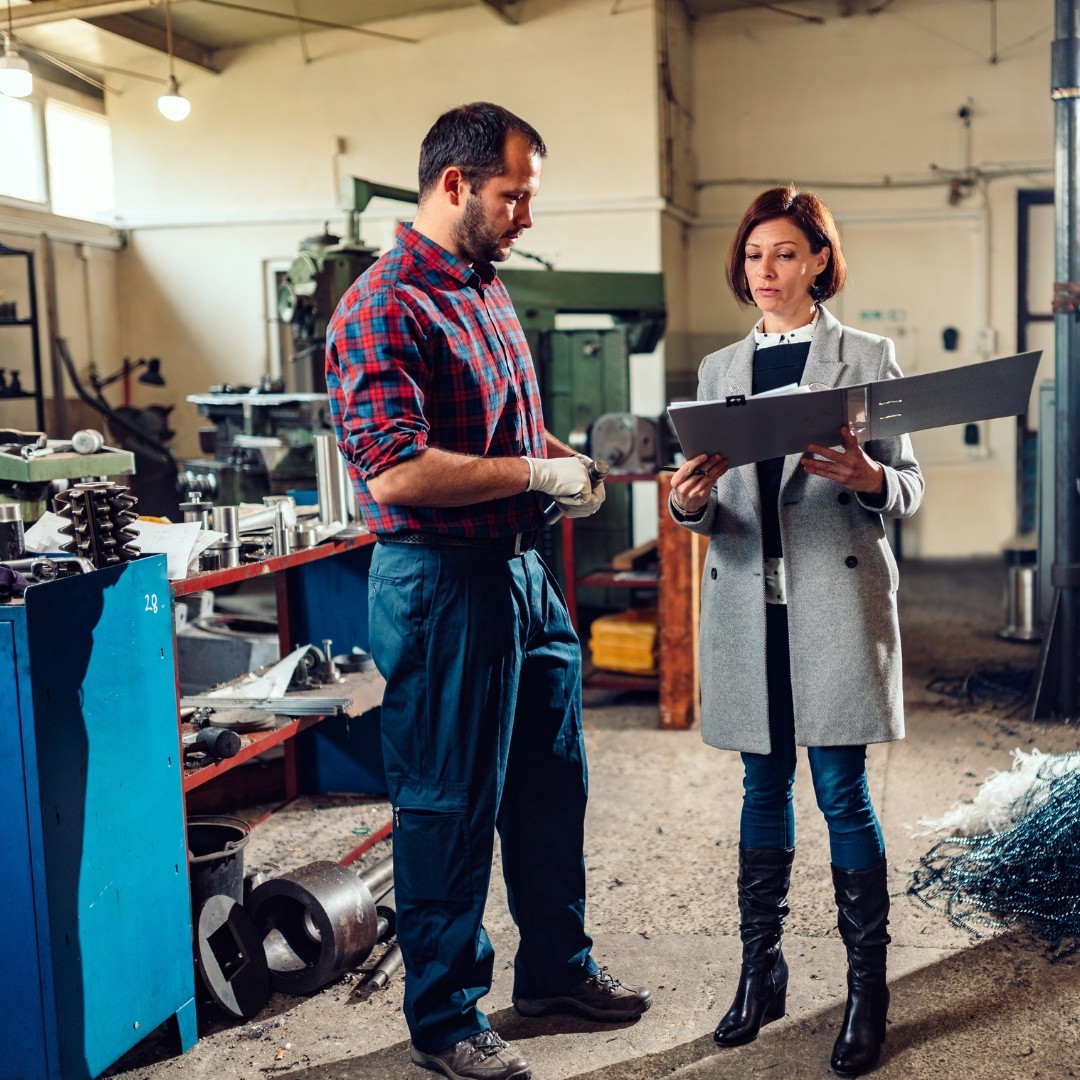 Manufacturing Consulting

Lean Manufacturing including Kanban
Production Planning
Shop Floor Automation

Process Automation

Bar Code and Data Collection
Infor VisiBar and VisiWatch
EDI (Electronic Data Interchange)

Technical, SQL and ERP Administration

Health Checks and Performance Tuning
Complete training programs
System compliance and validation

Financial Consulting

AR/AP/Product line accounting
GL restructure
Corporate financial statements and GL report writing
Month-end assistance

Solution Implementation
Project Management
Keeping Fourth Shift relevant means keeping the software current. Many customers indicate to us that Fourth Shift is not working for them or they are not able to support such old software. In fact, a key reason is that they have not upgraded the software in years, even though they are paying for Infor Maintenance and Support for it. To realize the full value of the software, it must be upgraded. We have multiple options for you from CloudFour Hosting to an on-premise upgrade. Let ICG keep your system current and compliant at all times.
Focus on your business, not the daily grind of Fourth Shift system administration and support. Let ICG's experienced team be responsible for running and maintaining the day-to-day functions for your Fourth Shift systems. We are ERP System and SQL Server specialists who provide precisely the support you need. From on-call emergency support and optimal performance tuning to in-depth business intelligence and continuity planning, our Fourth Shift ERP & SQL team ensures your team and ERP systems are taken care of. Plus, we let you pick and choose the support options you need, creating an unmatched level of support for your system.
CloudFour Hosting – Private Cloud Hosting & Managed ERP Services for Fourth Shift ERP: Extend the capabilities of your Fourth Shift software with confidence. CloudFour Hosting delivers robust and secure and on-demand ERP services to your team anytime and anywhere. Designed to work with your company, CloudFour Hosting delivers the security, speed, redundancy, recovery, and every aspect of Fourth Shift to keep your business up and running. Plus, with ICG's reliable team of IT and ERP specialists, we manage and support your full ERP suite and supporting applications.
CloudFour Disaster Recovery Service for Fourth Shift: While you may go to great lengths to keep your company protected, some things are simply out of your control. ICG's Fourth Shift Disaster Recovery services provide your business with a strategic plan to protect you from natural disasters, blackouts, and cyberattacks. We determine Real-Time Objectives (RTO) and Recovery Point Objectives and outline a plan of action before, during, and after the damage is done—all from our secured CloudFour Datacenter.
ICG's ERP experts convene a yearly conference on all things Fourth Shift. We look forward to sharing more about the 2023 event soon! ICG also presents webinars on a variety of topics relevant to the manufacturing industry. Check out recent webinars here.
FOURTH SHIFT COMPANION PRODUCTS
At ICG, we don't just keep Fourth Shift current. We also extend it by offering companion products that are integrated seamlessly with the system to modernize it for the 21st century and help you improve your business. Whether your business needs access to secure credit card authorization, a real-time warranty-service-return solution, or a fully integrated eCommerce solution, ICG has a product for you. Fourth Shift integrates seamlessly with the best software development programs including MFGStream, Tableau, HaystackCRM, and more!
Click here to request access to the Companion Products Information Library.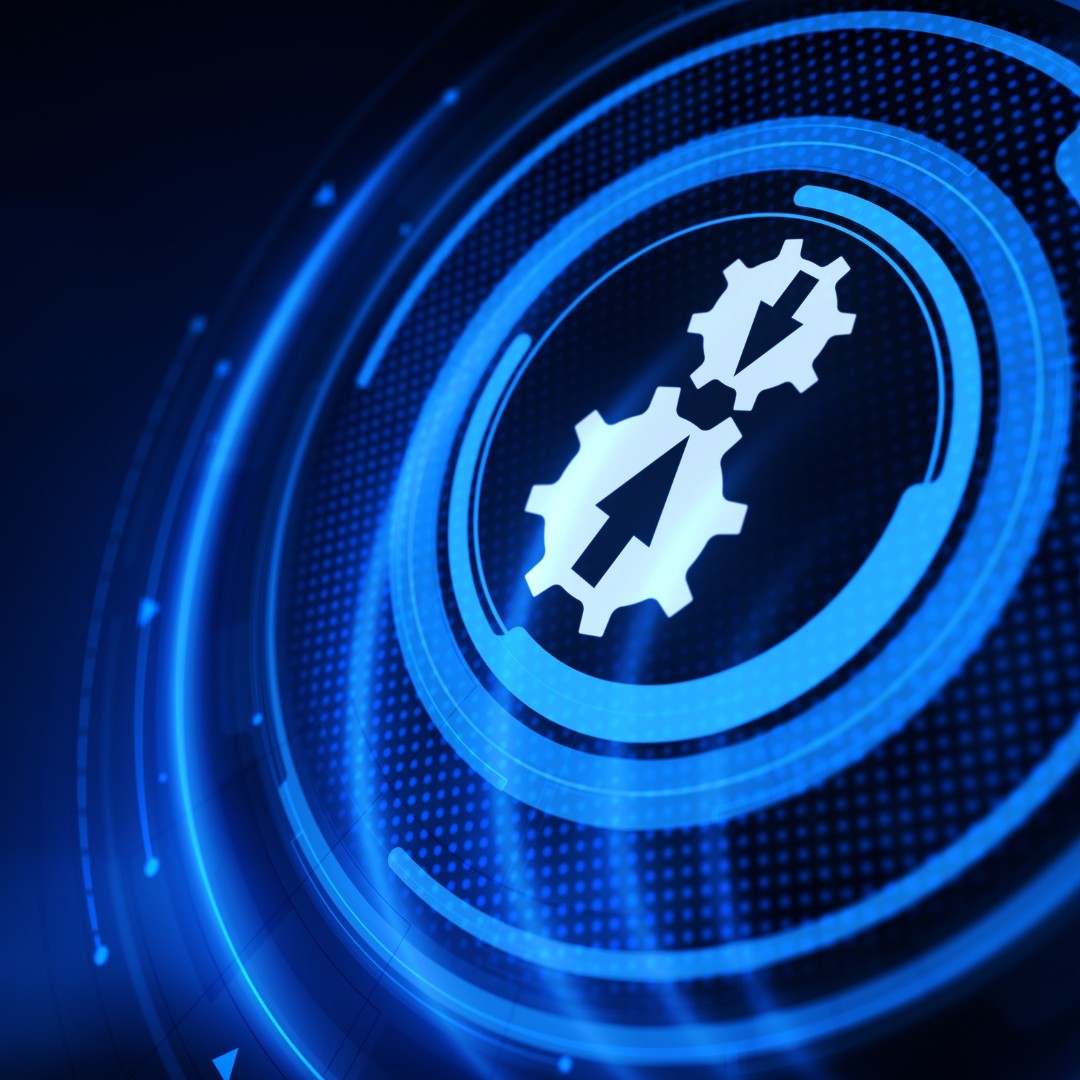 eCommerce: HarmonyB2B is the fastest-growing eCommerce platform for Fourth Shift. These platforms are integrated from the ground up, eliminating the need for additional plug-ins. It is also available in a B2C version and as a stand-alone customer portal module.
CruxDB:

CruxDB web-enables legacy ERPs. It is a cloud-based database that provides the foundation for eCommerce, CRM, and custom app integrations. 

HaystackCRM: HaystackCRM is the only fully integrated CRM for Fourth Shift. It has a modern, mobile-first platform designed to leverage and access relationship management data on the go.
Sales Information Center (SIC) and Customer Information Center (CIC): These web-based portals provide real-time sales and customer information via concise and simplified dashboards. Information is accessible from any device, anywhere, and eliminates unnecessary wait time.
Quote2Order (Q2O): Q2O provides a single pane of glass to manage customer to quote to order. This order entry platform seamlessly integrates with Fourth Shift and replaces COMT.
Sales Manager: Sales Manager order entry platform is equipped with improved speed, searching, and customer snapshots. It replaces SOPM and also seamlessly integrates with Fourth Shift, taking order entry and credit management to a new level.
Options Assistant:

Options Assistant Parametric Configurator is a versatile tool that can be used by personnel in sales, engineering, materials, purchasing, and quality assurance.

RMA-Assistant: RMA-Assistant acts as the fully integrated help desk, tech support system, incident system, warranty system, and material returns system.
Sales Tax Automation: ICG offers full integration with both Avatax and Vertex. These end-to-end solutions estimate tax, manage certificates, invoice, and ship orders quickly and accurately.
Credit Card Services (CCS): CCS provides credit card authorization, sales transaction, and reconciliation all natively within Fourth Shift or from ICG's order entry products (Quote2Order and Sales Manager).
Tableau: This easy-to-use, customizable dashboard provides business intelligence metrics, tailored to audience. From CEO to operations management to finance, Tableau offers fully integrated visual analytics to different segments of Fourth Shift users. 
Core Reports Suite: Core Reports Suite is a full set of reports that allow our customers to transition from old technologies to SQL Reporting Services and fully embrace the power of centralized and efficient reporting.
CloudFour Hosting: CloudFour Hosting provides private hosting and managed services for Fourth Shift ERP while delivering the security, speed, recovery, redundancy your business needs. Click here to learn more.
Managed Services for Acumatica Cloud ERP, Fourth Shift ERP, and Visual ERP: ICG's comprehensive services means that your business can take a hands-off approach to your ERP, allowing your business to focus on manufacturing the products that drive profit.
IT Managed Services: ICG optimizes your technology and virtually eliminate downtime, allowing your business to run at its most efficient capacity. Click here to learn more.
DBA Managed Services: ICG's remote DBA service provides expert help and around-the-clock coverage to support your applications without the need for a full-time database administrator. Click here to learn more.
MFGStream: MFGStream is a next generation data collection & process automation tool that offers unparalleled flexibility. It is device- and manufacturing software-agnostic. Click here to learn more!
Paper-Less MV2 MES:

The

 MV2 

platform is a leading Manufacturing Execution System (MES) that delivers powerful results within manufacturing environments. It features tools to enable visibility and velocity across the shop floor, in order to drive the goals of the business.
COMPANION PRODUCT FOCUS -  TABLEAU
Tableau modernizes both Fourth Shift and Visual, by supplying dashboards and key indicators for all departments within a company.  From the CEO to operations management, finance to the shop floor, Tableau for Fourth Shift and Visual provides fully integrated visual analytics to different segments of your staff in real-time. Best of all, ICG supplies initial template dashboards for your key departments and manages the integration from start to finish.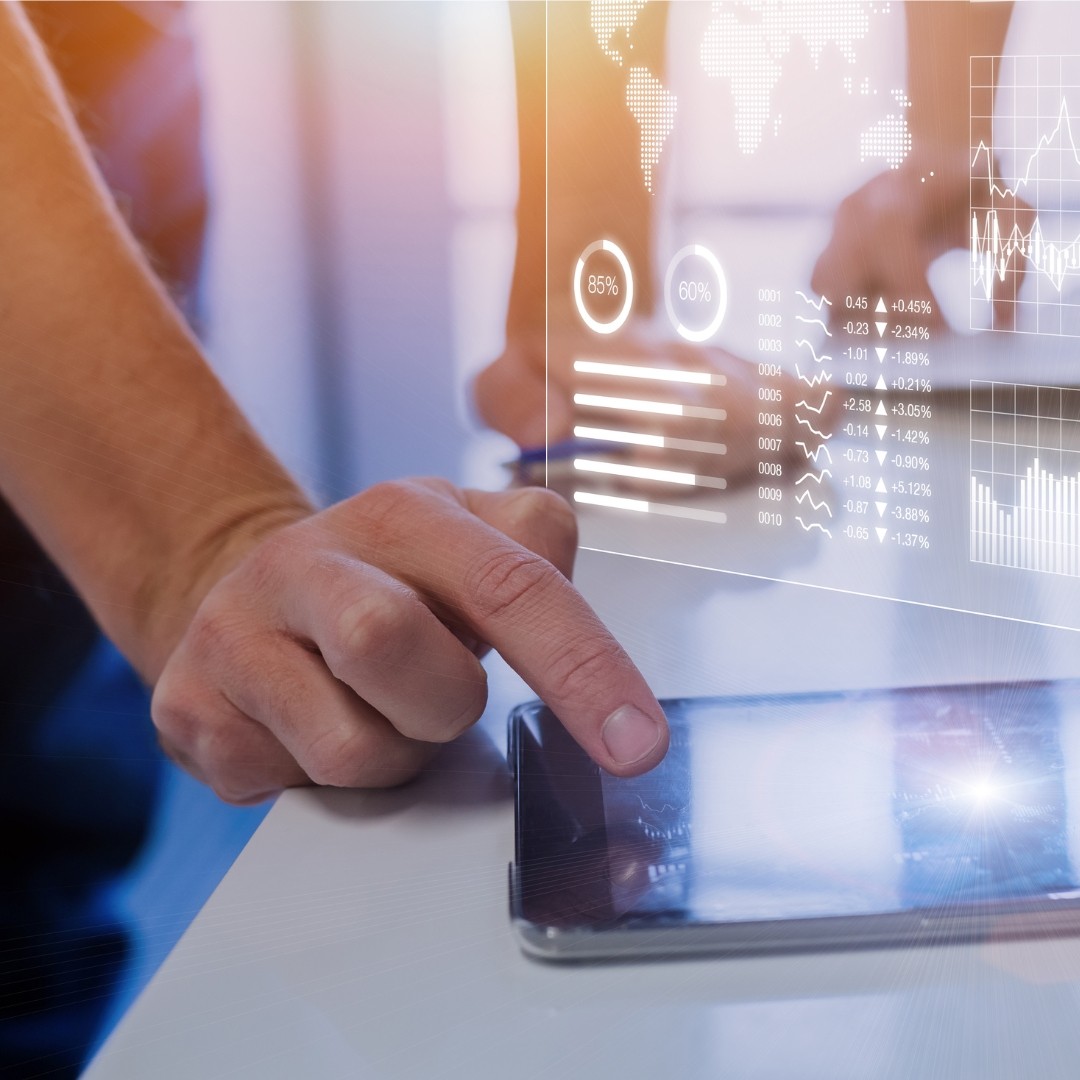 Tableau was founded in 2003 and is the market-leading choice for modern business intelligence. The Tableau product supports the full cycle of self-service analytics from prep to analysis to sharing, with governance and data management every step of the way.
We selected Tableau as our Business Intelligence (BI) partner because of their laser-sharp focus of putting data front and center to make better business decisions and modernize both Fourth Shift and Visual.
"Transforming the mess of data, spreadsheets, and reports that we routinely collect into a useful asset really has to be a process. It has to be a very focused and considered process. ICG's Tableau Dashboards empower the leaders, managers, and employees for a manufacturing business all while modernizing both Fourth Shift and Visual."
— Jeff Bronson, ICG CEO
Dashboards:

Templates are configured and managed by ICG. Dashboards offer custom visualizations on manufacturing metrics.

Data sources:

Secure connection to the client's data sources.

Licensing:

Bundled licensing from Tableau.

Support:

Solution support on connectivity, security, dashboards, and enhancements.
The ICG/Tableau licensing bundle includes 1 Tableau Creator, 1 Tableau Explorer, and 10 Tableau Viewers.
Tableau Creator 

Design and curate data sources (dashboards/workbooks).

Publishing permissions.

Tableau Explorer

Modify existing dashboards.

User management.

Tableau Viewer:

View and run authorized dashboards.

ICG Support includes:

Support on existing Views & Dashboards.
Access to newly created Views & Dashboards.
Link similar data to gain key insights in seconds:

Ordinarily, this would take hours or days with more programming-intensive methods.

Leverage information from disparate sources:

From human resources, raw materials, capital investments, production equipment, logistics, to customer service and support, Tableau prevents data from staying siloed.

Improve process efficiency, centralize production monitoring, and better serve customers:

These manufacturing analytics drive actionable changes in workflow.
Manufacturers will find tremendous value with Tableau. They can access data from a single source of truth and share it seamlessly across the organization.
Tableau's easy-to-use, customizable dashboard provides business intelligence metrics, tailored to audience. From CEO to operations management to finance, Tableau offers fully integrated visual analytics to different segments of Fourth Shift and Visual users.
ICG offers 5 templates to users: Manufacturing Operations, Purchasing Operations, Customer & Sales, Order Variance, and Finance.


ICG can help ensure you are using Fourth Shift to its maximum capability. But if Fourth Shift truly no longer meets the needs of your business, or you feel you are not getting the value you should from your investment in maintenance and support fees, then it may be time to consider a replacement.